You can display blog posts in various ways with the "Blog Post" element/shortcode. You can see one example here and even more at the blog main menu item of this demo.

El projecte significa un servei de transport de passatgers els divendres feiners de l'any, que permetran unir les diferents poblacions de la comarca amb Solsona, per tal que els diferents veïns puguin anar a Solsona, coincidint amb el mercat setmanal.
El servei només s'utilitzarà si hi ha demanda.
Parada a 08:00 Cambrils, 08:15 Montnou i 08:30 Canalda.
Per reservar plaça cal telefonar al 93 821 04 85 abans del dijous a les 12 hores.
Per a més informació al Consell Comarcal del Solsonès.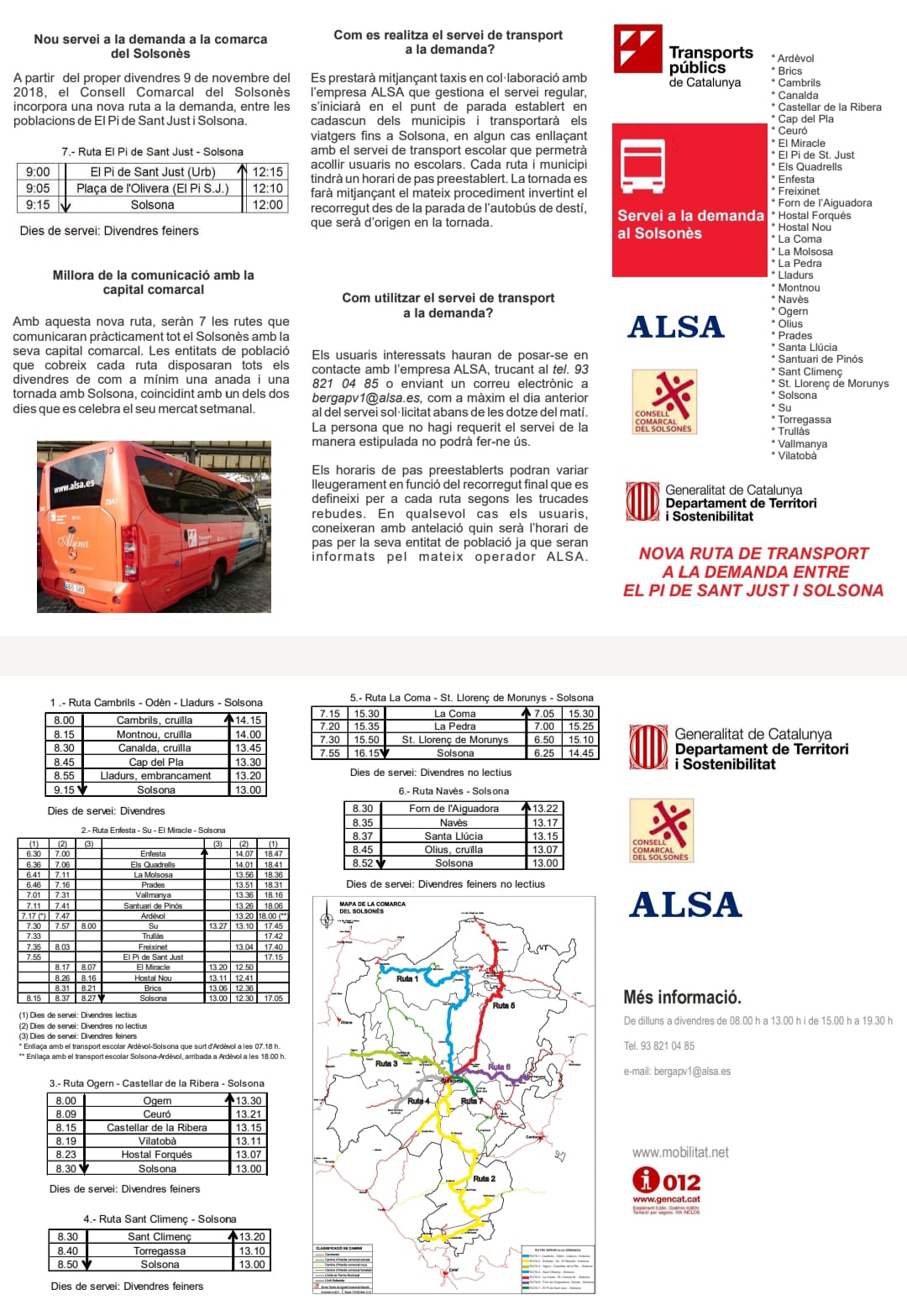 http://www.oden.cat/wp-content/uploads/2023/03/transport-a-demanda-2023-còpia-1.jpeg
661
1395
Xavi
http://www.oden.cat/wp-content/uploads/2020/11/Escut-Odèn-1.png
Xavi
2023-03-15 00:22:10
2023-03-15 00:35:02
TRANSPORT A DEMANDA