You can display blog posts in various ways with the "Blog Post" element/shortcode. You can see one example here and even more at the blog main menu item of this demo.

Després de la publicació i entrada en vigor, aquest gener passat, de la modificació d'alguns dels articles del Text refós de la Llei d'Urbanisme, i donat que aquesta modificació permet la implantació de nous usos en les masies incloses en el catàleg de masies, l'Ajuntament d'Odèn ha acordat modificar el Pla Especial Urbanístic del Catàleg de masies i cases rurals d'Odèn per tal que aquest incorpori totes aquestes modificacions i que entenem que són beneficioses per totes les masies del municipi.
Així mateix, després de diverses reunions amb el director general d'Ordenació del Territori i Urbanisme, sembla que a partir d'ara es flexibilitzaran els paràmetres mínims que ha de complir una masia en ruïnes per tal que sigui inclosa dins el catàleg i com a conseqüència tingui la possibilitat de reconstruir-se.
Per aquest motiu, us requerim perquè ens acrediteu, amb fotografies i/o documentació actual i antiga, les edificacions d'aquestes característiques, que tingueu dins la vostra finca amb interès de ser incloses.
En cas de no donar-se compliment a aquesta comunicació abans del dia 31 de juliol de 2022, l'esmentada construcció quedaria exclosa del Catàleg de masies.
Per consultar les fitxes actuals del catàleg, podeu passar per les oficines de l'ajuntament.
http://www.oden.cat/wp-content/uploads/2022/05/Photo_6553842_DJI_242_jpg_4160268_0_202012115730_photo_original-scaled.jpg
1440
2560
Xavi
http://www.oden.cat/wp-content/uploads/2020/11/Escut-Odèn-1.png
Xavi
2022-05-13 12:01:13
2022-05-13 12:16:35
MODIFICACIÓ DEL PLA ESPECIAL URBANÍSTIC DEL CATÀLEG DE MASIES D'ODÈN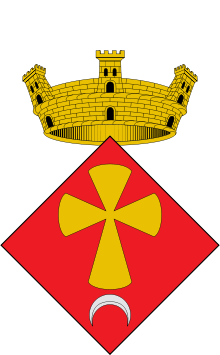 El Ple de la Corporació, en sessió ordinària de data 31 de…
http://www.oden.cat/wp-content/uploads/2020/11/220px-Escut_dOdèn.svg_.png
355
220
Xavi
http://www.oden.cat/wp-content/uploads/2020/11/Escut-Odèn-1.png
Xavi
2022-04-13 11:01:10
2022-04-13 11:03:36
APROVACIÓ INICIAL DEL REGLAMENT D'HONORS, DISTINCIONS I PROTOCOL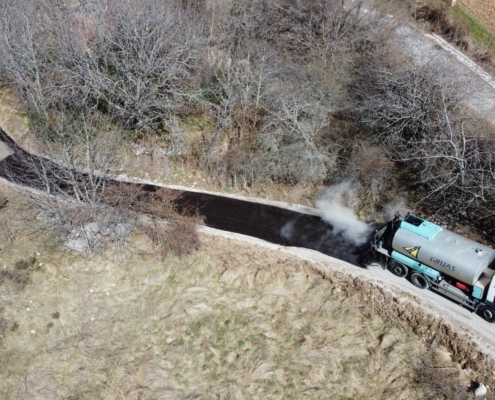 Amb la subvenció de Cooperació municipal inversió 2021 s'estan…
http://www.oden.cat/wp-content/uploads/2022/04/Photo_6554057_DJI_457_jpg_4077169_0_202241163636_photo_original-scaled.jpg
1440
2560
Xavi
http://www.oden.cat/wp-content/uploads/2020/11/Escut-Odèn-1.png
Xavi
2022-04-02 19:14:59
2022-04-02 19:23:38
Camins del Montnou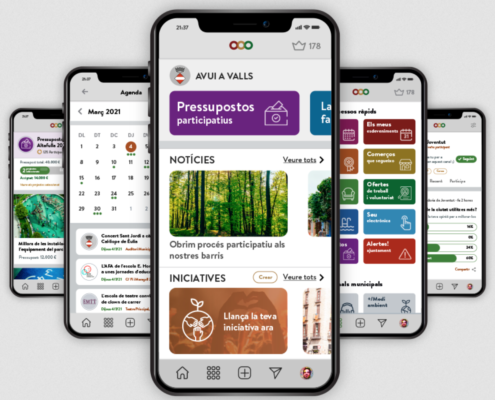 L'Àgora digital del teu municipi: participativa,…
http://www.oden.cat/wp-content/uploads/2022/03/Captura-de-Pantalla-2022-03-13-a-les-11.38.18.png
1530
1766
Xavi
http://www.oden.cat/wp-content/uploads/2020/11/Escut-Odèn-1.png
Xavi
2022-03-24 12:27:55
2022-03-25 09:39:10
eAgora, JA TENIM EN FUNCIONAMENT UNA NOVA APP MUNICIPAL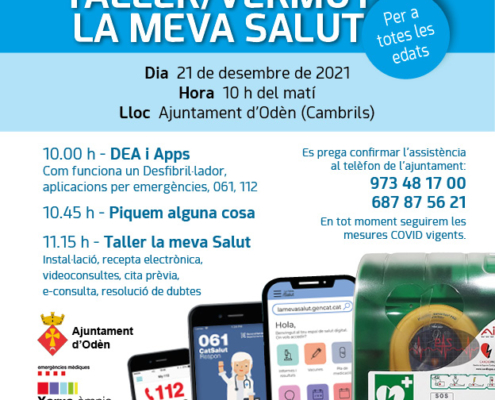 Avui hem fet el taller sobre l'ús del DEA i aplicacions…
http://www.oden.cat/wp-content/uploads/2021/12/Tallervermutlamevasalut.jpg
624
624
Xavi
http://www.oden.cat/wp-content/uploads/2020/11/Escut-Odèn-1.png
Xavi
2021-12-21 15:53:01
2021-12-31 09:38:39
TALLER/VERMUT LA MEVA SALUT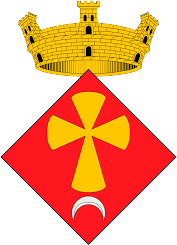 ↓ ↓ Anunci aprovació inicial pressupost 2022  ↓ ↓
http://www.oden.cat/wp-content/uploads/2020/12/Escut-Odèn-1.png
245
177
Xavi
http://www.oden.cat/wp-content/uploads/2020/11/Escut-Odèn-1.png
Xavi
2021-12-17 15:24:11
2021-12-21 15:24:44
APROVACIÓ INICIAL DEL PRESSUPOST 2022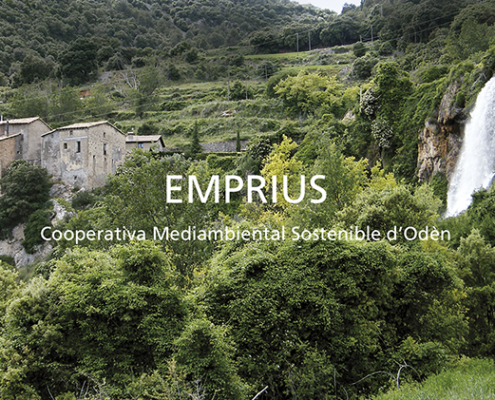 El dia sis de desembre, els veïns i veïnes del municipi es…
http://www.oden.cat/wp-content/uploads/2020/11/Cooperatia-Odèn.png
421
750
Xavi
http://www.oden.cat/wp-content/uploads/2020/11/Escut-Odèn-1.png
Xavi
2021-12-07 12:49:06
2021-12-21 15:25:16
COOPERATIVA MEDIAMBIENTAL SOSTENIBLE